Welcome to the Berkeley Homes TwelveTrees Park website
Since planning consent was granted in August 2018, Berkeley has continued to work with Newham Council and the Greater London Authority on the details and conditions of the planning consent.
We are delighted to announce that construction of a new bridge and pedestrian crossing are now underway.
These works will connect our scheme to the local community and will improve accessibility on site by connecting our site with Manor Road. This follows the first works on phase one which took place last year. We are aiming for the bridges to be lifted in at the end of [April/early May], after which these pedestrian bridges will be opened up for people to use.
We are looking to manage construction traffic with lane closures, where necessary, rather than whole road closures, to minimize impact on our neighbours and traffic flows in the area. The only time in which any road will be fully closed for cars is when the bridge decks are being lifted in overnight – however, we will be updating residents about this separately and in due time.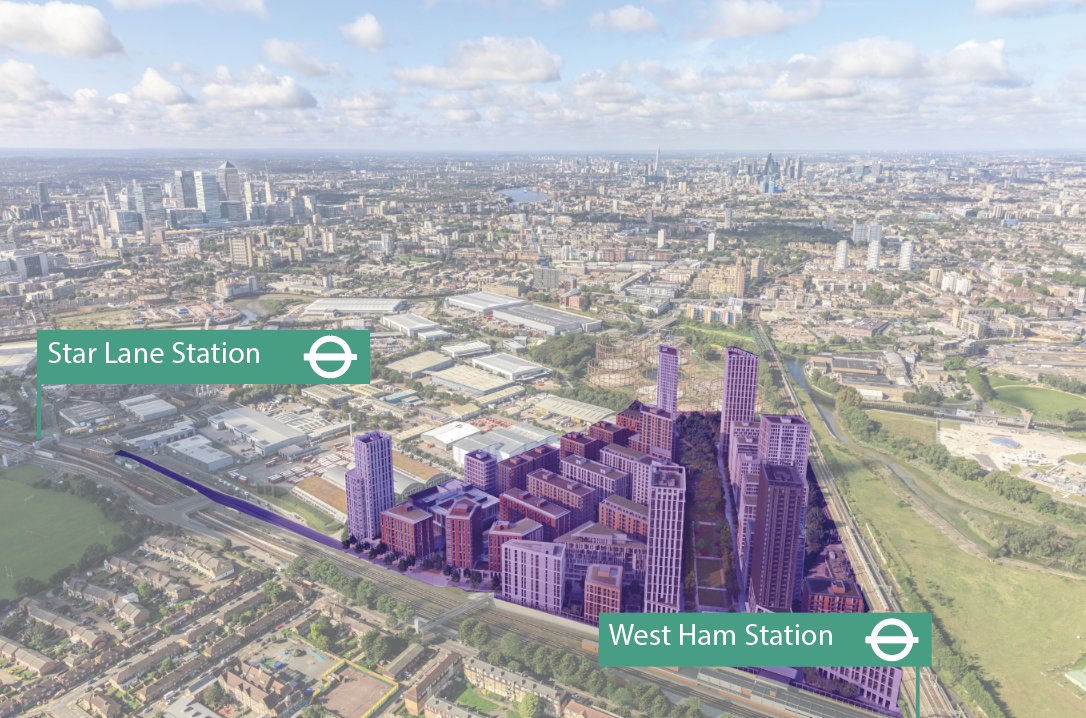 We want to make sure that these works causes minimal disruption to local people and businesses. If you have any questions or would like to report any issues, please don't hesitate to contact us here.
Given the current social distancing restrictions, we envisage that this website will continue to be the main source of information on our project. Our intention however is that later in the year we will be able to meet with local residents and businesses in person to discuss our emerging ideas and we look forward to meeting with you then. We will continue to update you on future works and if any further events are able to take place.
We are continuing to work with local groups and stakeholders to ensure that both existing and new residents will fully benefit from this scheme. There will also be more opportunities to contribute to these proposals and have your say on plans future phases of development.
An updated timeline for construction and further engagement is now available here and you can download our most recent community newsletter from July 2021 here.